RBL's Organization Guidance System (OGS) utilizes 30 years of proprietary research and leading, predictive technology to shift the approach to human capability investments to a prescriptive, results-based, and closely measured science. OGS helps you answer the question: Which human capability investments have the greatest impact on targeted business outcomes?
Business leaders have struggled to directly connect investments in their people to business outcomes
Every business invests in people and organization activities to improve talent, leadership, organization capabilities, and strategic HR with the hope that it will have an impact on business outcomes. Unfortunately, when we first make these investments, we do not know how the investments will impact business outcomes right away. As a result, these investments are often cut first when business conditions become more challenging.
Because we haven't had a way to measure the impact of our investments on business outcomes, we do the next best thing. We benchmark to compare our activities to other companies (e.g., turnover ratios, development spending, etc.). The benchmarks encourage us to fix our weaknesses or improve our strengths so that we can be more like the companies who are best in each activity, yet we do not know whether improving those activities improves our business results or not.
The alternative is to ask a different question: which people investments will most impact specific business outcomes (financial, employee, customer, strategic, CSR)? Our work to answer this new question has led us to build a platform that links investments directly to business outcomes and provides a solution for measuring impact.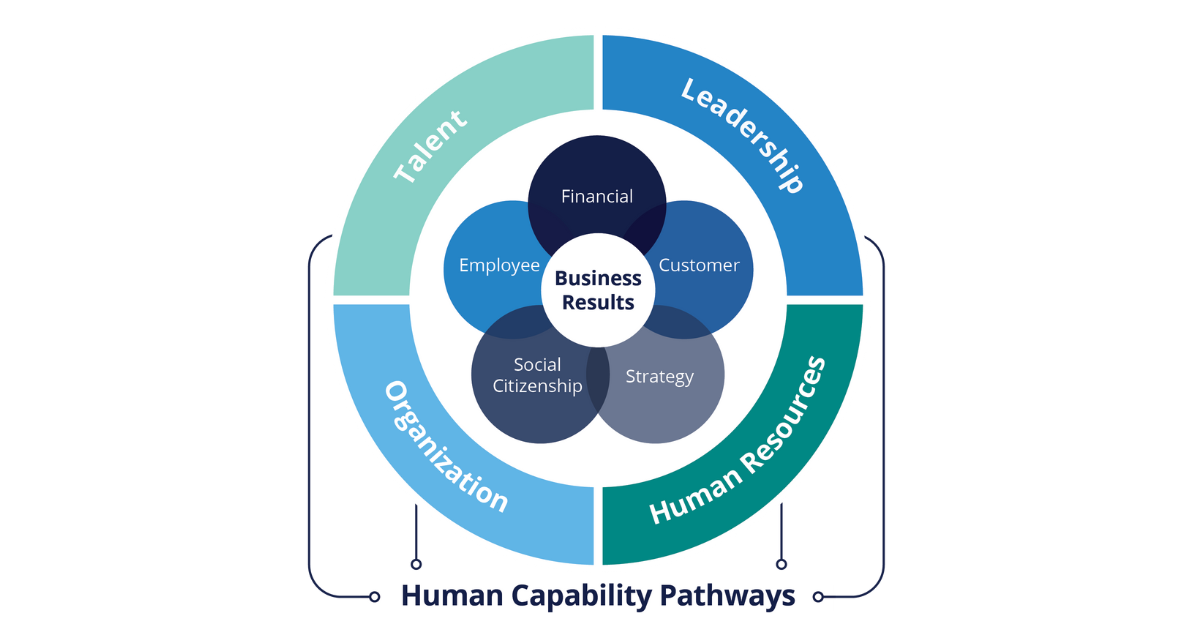 Investment Guidance for Targeted Business Outcomes
OGS brings together decades of empirical research and cutting-edge, predictive analytic technology to shift from measuring what we are currently doing (benchmarking) to what we should be doing (guidance).
OGS enables clients to specify business outcomes that are most critical (financial, customer, employee, strategic, and CSR). Then, combining data from your organization and our proprietary algorithm, the Organization Guidance System pinpoints exactly which human capital investments make the most sense to meet the desired outcomes. Whether you are looking at talent, leadership, organizational capability, or strategic HR investments, OGS identifies specific initiatives that will deliver the most critical business outcomes.
See our results: related case studies
Accelerate business outcomes by knowing where to prioritize investments
The Organization Guidance System helps organizations focus on people and organization initiatives that will deliver targeted business results.
The implementation of the Organization Guidance System is a powerful next step for organizations to maximize business outcomes. The combined resources of The RBL Group and CorpU, along with our industry partners, fundamentally transform how companies around the world are able to create value for their stakeholders. Now is the time to move to an Organization Guidance System that offers empirical prescriptions about which investments in people are necessary in order to deliver targeted business outcomes.
OGS is one of the powerful tools offered in RBL Omnia. Together with results-based guided learning journeys, effective HR and Leadership assessments, and an extensive research repository, RBL Omnia is an integrated solution to build human capability with business impact in your organization.