Guided Individual Accelerator TEST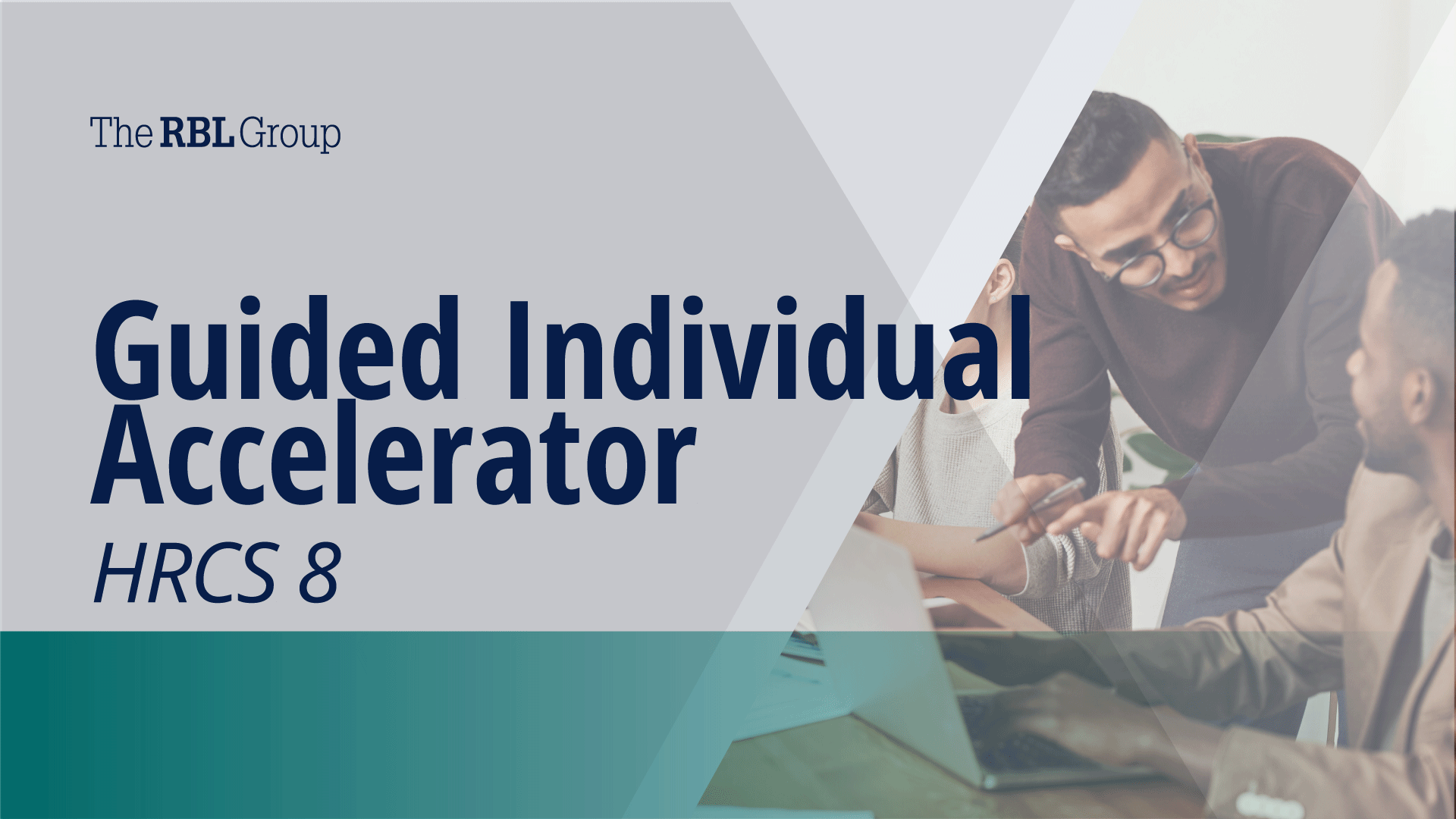 Product
Guided Individual Accelerator TEST
HRCS COMPETENCY 360 ASSESSMENT
Based on Round 8 of the HR Competency Study, RBL's HR Competency assessments provide critical feedback and an aggregate perspective on the latest HR competencies. Individual reports include macro- and micro-level analysis, a summary of the most and least positive items, and written comments from raters.
GUIDED VIDEO: "How to Interpret Your Results"
Learn how to look in-depth at your HR 360 results including tips to balance your results and correlate the variables.
INDIVIDUAL DEVELOPMENT PLAN
Develop a plan to build on your developmental opportunities or enhance your strengths. A development tool designed to help
HR professionals turn feedback from their 360 assessments into meaningful personal change.
HR COMPETENCY DEVELOPMENT GUIDE
Explore ways to create an impactful development plan and identify development priorities that align with business priorities and
personal growth opportunities. The HR Competency Development Guide provides suggestions for ways to build competency in
all five HR competency domains.
1-HOUR COACHING SESSION
In a one-on-one 60-minute coaching session, a certified RBL coach will guide you in reviewing your assessment feedback results and creating an Individual Development Plan (IDP). 
*The HRCS 360 is an empirically validated survey, based on the nearly 30-year RBL/University of Michigan research program on global HR competencies. 
PRICE: $1000 USD per Person / Groups of 10+ receive a 10% discount